Begin by logging into your account. Select Groups from the Community tab.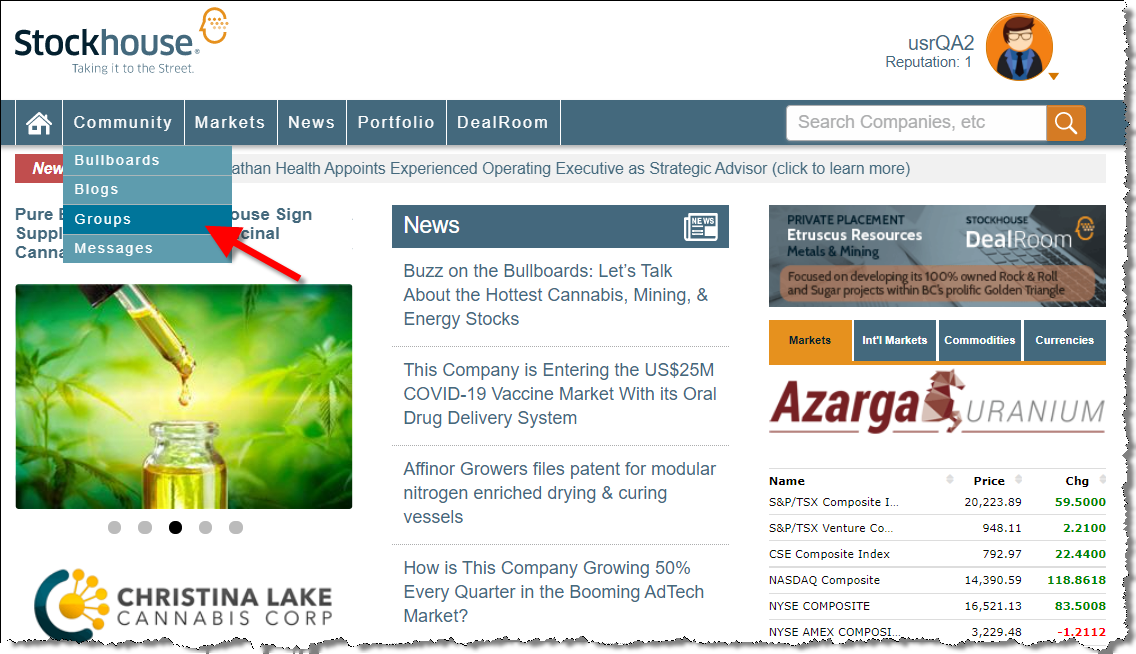 Once you have clicked through to the group you're interested in, simply scroll down to the Discussion section. Discussions are organized by title with related posts falling under the title chronologically. Click on the title of a discussion and at the bottom of the message, you will find a "Reply" button.

Once you have finished composing your post, you have the option of publishing or cancelling this post.
Remember: You must be a member of a group to participate in an existing discussion.