First, from any page on the website, click on the Sign In | Join Now button in the top right corner of your screen.

Choose one of our secure sign in partners (Facebook, Google+, LinkedIn, Twitter) to use an existing social media account or type in your valid email address and click "Sign Up" (You may also register on this link: http://www.stockhouse.com/register)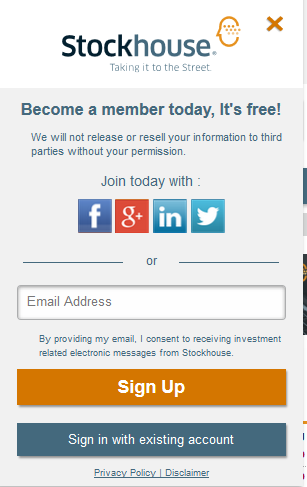 You will then be sent a registration email.
You need to click on the link provided. Note that some email clients will automatically block links in emails from unknown sources or put them in your junk folder. Make sure you add 'support@stockhouse.com' to your allow list.

If you cannot click the link, simply copy and paste it in its entirety from the email and paste it into your browser. You need to copy and paste the ENTIRE address from https through to the last letter, even if it appears on another line. This has a unique code to activate your membership.
The link will take you to a page where it will confirm your email address and ask you to set up a unique password. Passwords must have at least one uppercase letter and one number.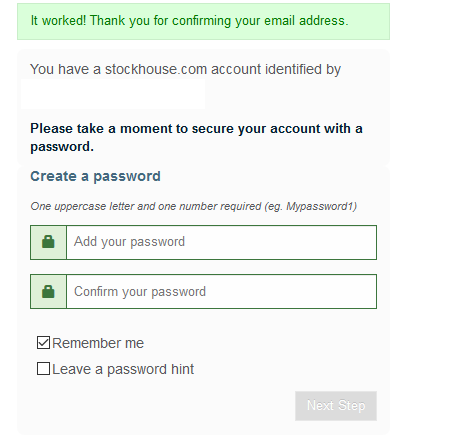 Enter you password twice. If you choose the option to "Remember Me" you will automatically be logged in when you open the website. You also have the option to put a password hint in the event you cannot remember. Remember, you hint should not provide your password nor make it easy for someone to figure out.
You will then need to identify as an accredited investor or not. The qualifications for an accredited investor are provided.
You will qualify as an accredited investor if one of the following applies to you:
You earned $200,000 or more during the last 2 years and expect to earn at least $200,000 this year.
Your household earned $300,000 or more during the past 2 years and expect to earn at least $300,000 this year
Your household owns financial assets worth more than $1 million before taxes but net of related liabilities.
**Note that completing this is not required, however, if you identify as an accredited investor you gain access to certain investment classes (such as private equity) that are not available to the general public.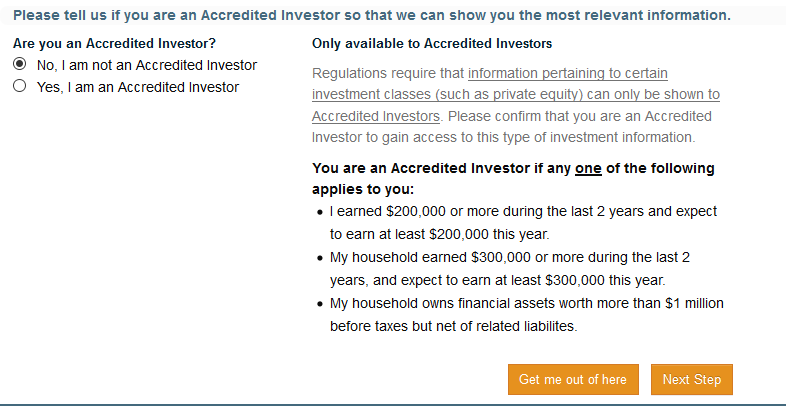 Once you proceed you will be prompted to set up a display name. This is the name that other users on the website will see if/when you interact on our Bullboards, the Blogs, private messages, etc.
Type out your selection and click the "Check availablity" button to make sure you have a unique name to be identified.
** Your display name must be between 6-15 alpha-numeric characters; no special characters (i.e. %, #, *) and no spaces.

Select the subscriptions to get free information, analysis, and actionable investment ideas based on your preferences. Check all that apply. You can always unsubscribe from each individual one later if you change your mind.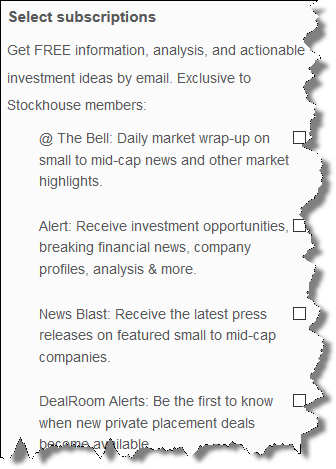 Click the "Finish" button and you are done, ready to go!
You may also register on this link: http://www.stockhouse.com/register