First, from any page on the website, click on the Sign In | Join Now button in the top right corner of your screen.

Choose one of our secure sign in partners (Facebook, Google+, LinkedIn, Twitter) to use an existing social media account or type in your valid email address and click "Sign Up" (You may also register on this link: http://www.stockhouse.com/register)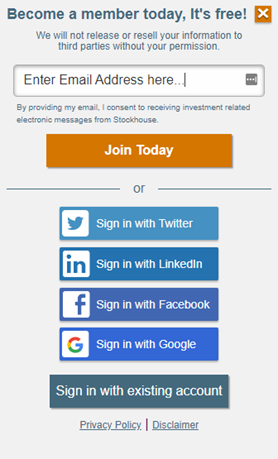 Or You can also register by entering Email address and click on "Join Today" button.
You will then be sent a registration email and Thank you message will be appear:-



You need to click on the link provided in email send in the email. Note that some email clients will automatically block links in emails from unknown sources or put them in your junk folder. Make sure you add 'support@stockhouse.com' to your allow list. Following is the email:-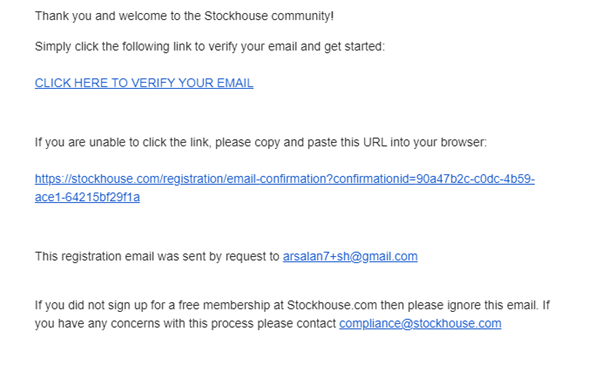 If you cannot click the link, simply copy and paste it in its entirety from the email and paste it into your browser. You need to copy and paste the ENTIRE address from https through to the last letter, even if it appears on another line. This has a unique code to activate your membership.
The link will take you to a page where it will confirm your email address and ask you to set up a unique password. Passwords must have at least one uppercase letter and one number.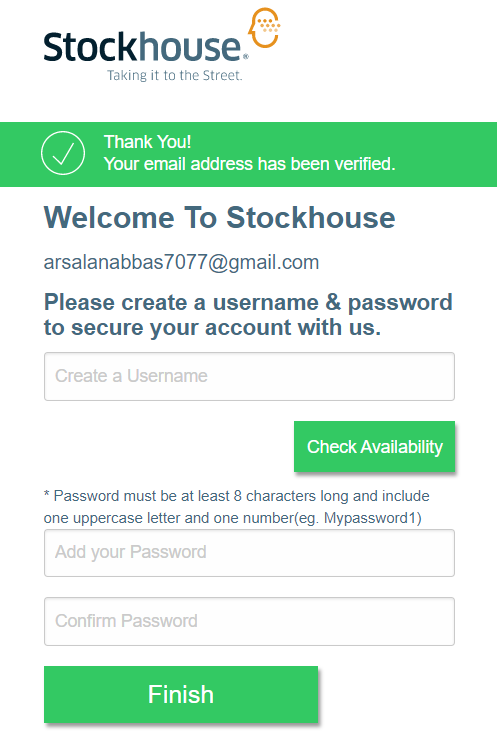 You will be prompted to set up a display name. This is the name that other users on the website will see if/when you interact on our Bullboards, the Blogs, private messages, etc.
Type out your selection and click the "Check Availability" button to make sure you have a unique name to be identified.

Select the subscriptions to get free information, analysis, and actionable investment ideas based on your preferences. Check all that apply. You can always unsubscribe from each individual one later if you change your mind.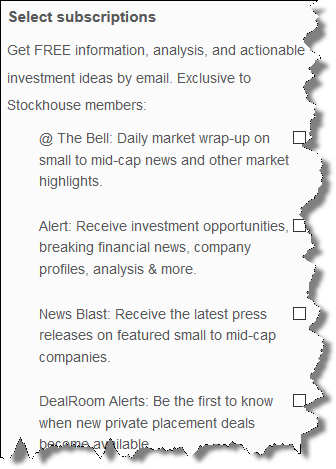 Click the "Finish" button and you are done, ready to go!
You may also register on this link: http://www.stockhouse.com/register