Your Reputation Score is created when you post content and someone else in the community scores it with a like. One like equals 1 point in your score. So a post with 6 likes will add 6 to your score.
The score is accumulated over 12 months at which point reputation earned prior to to the 12 months drops off from your score. This is to ensure scores represent recent participation and members cant rest on their laurels.
Your reputation is shown in a few places on site and depending on the location it can take up to one hour before new likes affect your score.
In both the list view and post view of a Bullboard post next to a users name you will see their score. In both of these locations the score updates hourly:


If you click a users name and view their Profile page or click on your own Profile link in the top menu then the reputation score and Followers/following is also delayed by up to one hour.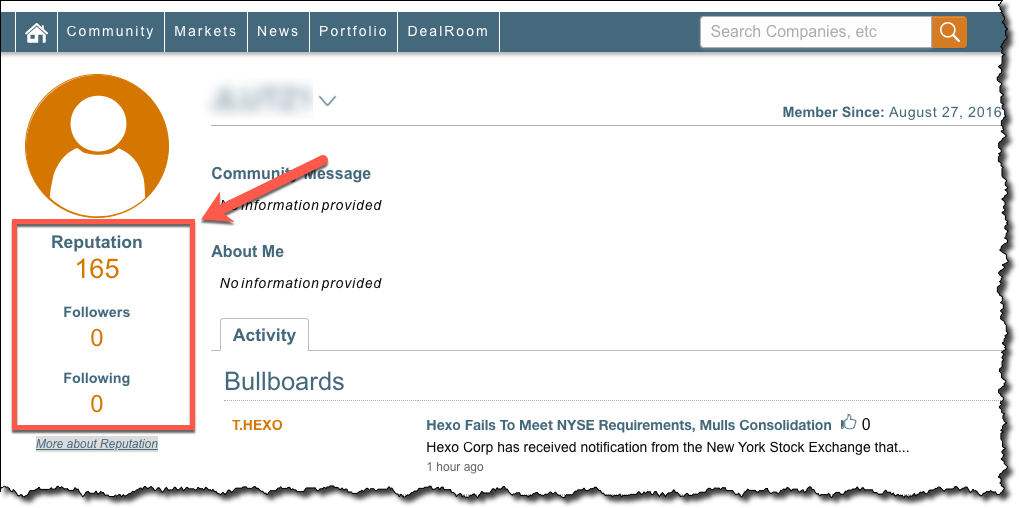 From there, if you view any of the pages "More about Reputation", "Reputation History" or "Leaderboards", any score changes should show within minutes of receiving a new like.