Creating a new group on Stockhouse is easy! Login to your account and select COMMUNITY from the main tabs at the top of the page and follow these steps:
Click the Create a Group button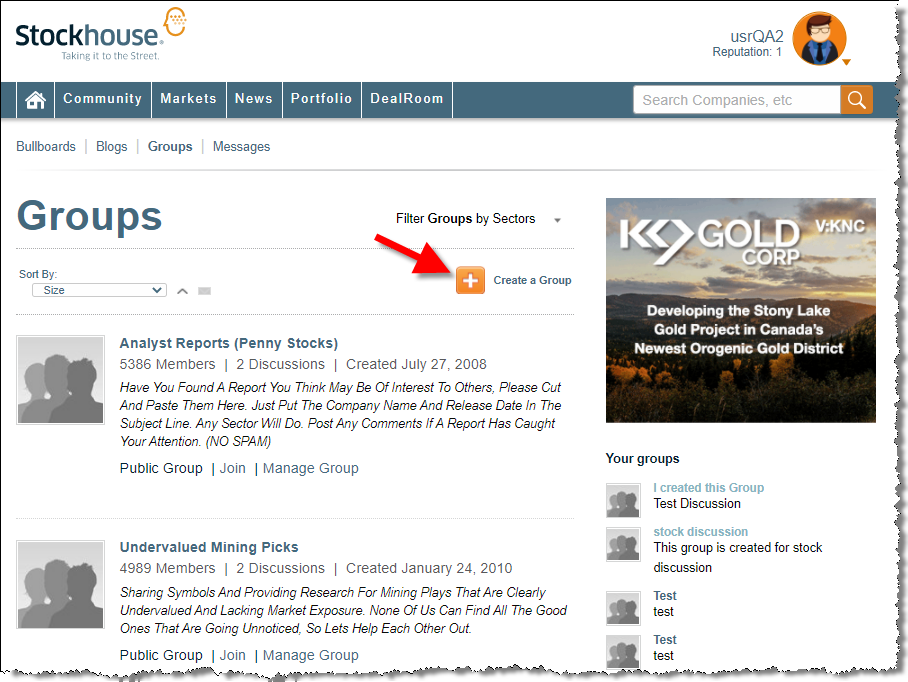 Enter a group name and group description
Tick the "Make Group Public" to designate the group as public, or leave it unchecked to keep it private.
Choose the sector(s) that applies to the group, including as many sub-sector tags that apply.
Click "OK". You must now create the first post under this new group.