1. Log in to your account.
2. Click on the little arrow beside your username located at the upper righthand corner of the page. A drop down menu will be displayed. Choose "Profile."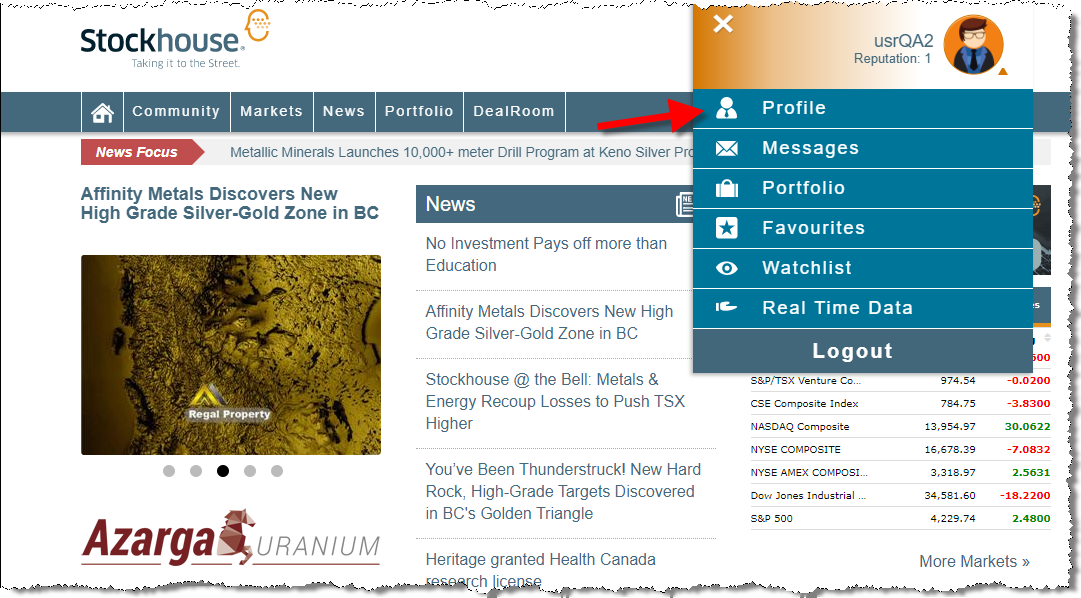 3. A new page will open, to the right of where your username is display is a downward pointing arrow. Click this arrow, a drop down menu (see screenshot) will appear. Click "Update Email"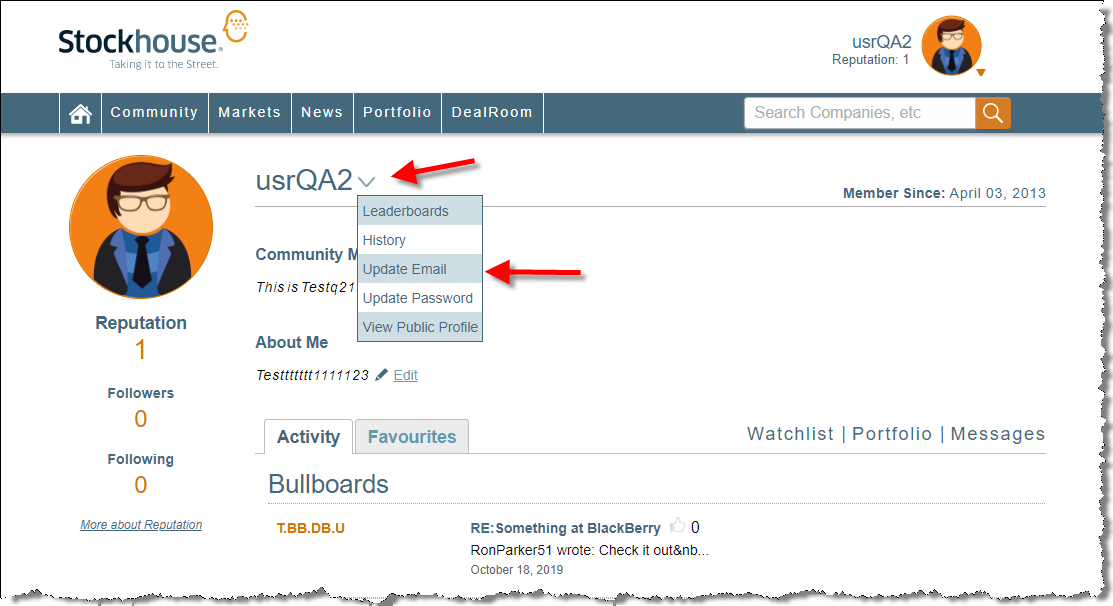 4. A page will open, beckoning you to enter; your old email address, the new email address, confirm the correct new email address and finally your Stockhouse account password. Upon inputting these details, click "Update".