With our intelligent search function you can find information on the company or sector you want quickly and easily.
This search is not limited to a company name or ticker symbol. Enter any search term from any page on Stockhouse on the search bar found on the upper right hand of the page, and get results from Quotes, News, Company Snapshot/Overview, Bullboards, Blogs, public groups, Financial Tools, Columnists and even other members.
On the search bar tool found at the upper right side of the page, type in a symbol to bring you straight to the company's profile page or Bullboards: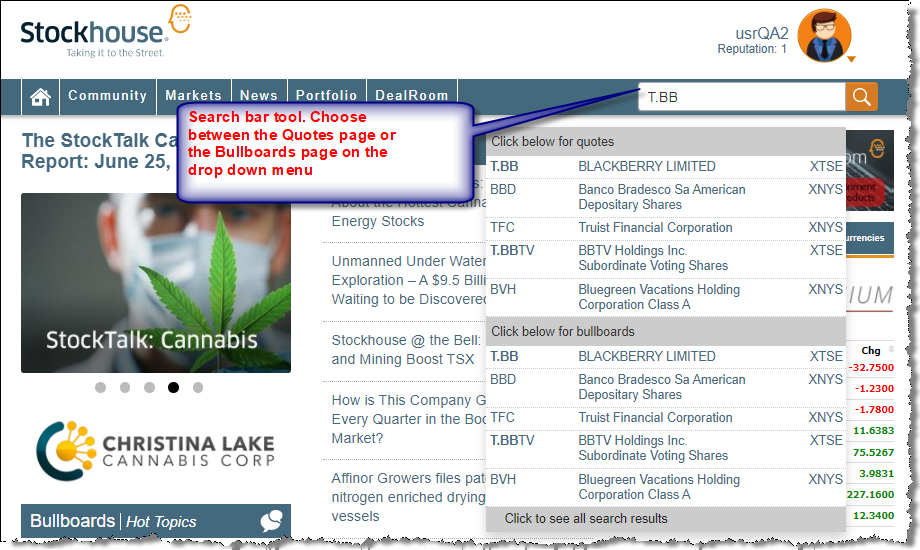 Be sure to enter the exchange prefix to narrow your search as follows:
T. Toronto Stock Exchange
V. TSX Venture Exchange
C. The CSE
N. The Neo
For instance: T.NT will find the Company Snapshot for Nortel Networks Corp trading on the TSX.
Important: There is no prefix used for tickers listed in the USA on exchanges like NYSE, NASDAQ, AMEX, OTC Markets, Pink Sheets.