The easiest way to find a message board is to use the Search function located top of main menu at the top of your screen. Enter a company name or ticker symbol to receive a Company Snapshot that includes a link to that company's message board.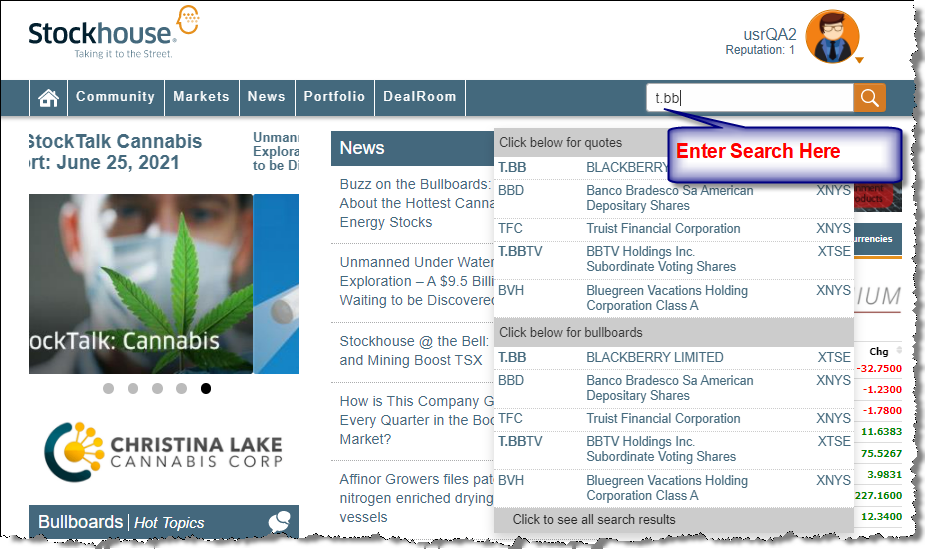 Be sure to enter the exchange prefix to narrow your search as follows:
T. - Toronto Stock Exchange
V. - TSX Venture Exchange
For instance: T.NT will find the Company Snapshot for Nortel Networks Corp trading on the TSX.
Important: There is no prefix used for companies listed on the NYSE, NASDAQ, AMEX, OTC:BB and Pink Sheets.
Remember: After you have located the board you're interested in reading, take a moment to rate the posts you read before moving on.