There are two ways to ignore a user on our site but first, you need to make sure you are logged-in to your account.
1. Manually adding a member to your Ignore List
To do this, click on the dropdown menu on your username at the top of the page, and then click on "Messages"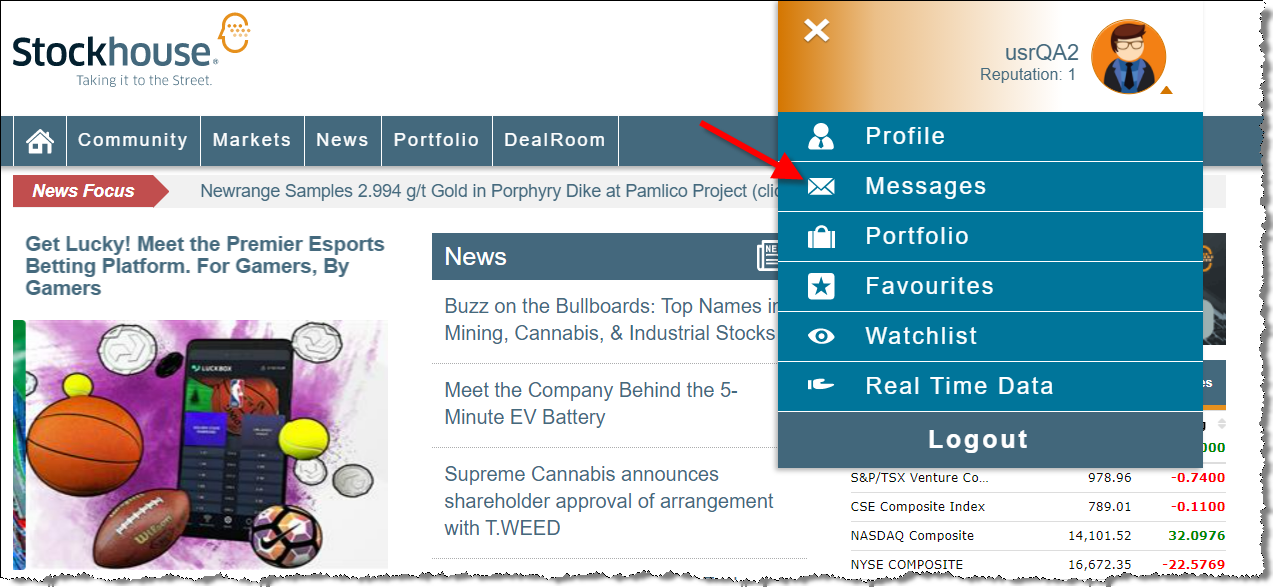 Apart from your Inbox, Outbox, and Contact List, you can manage your Ignore List on this page. You can either ignore or unignore a user by removing or adding members to your Ignore List.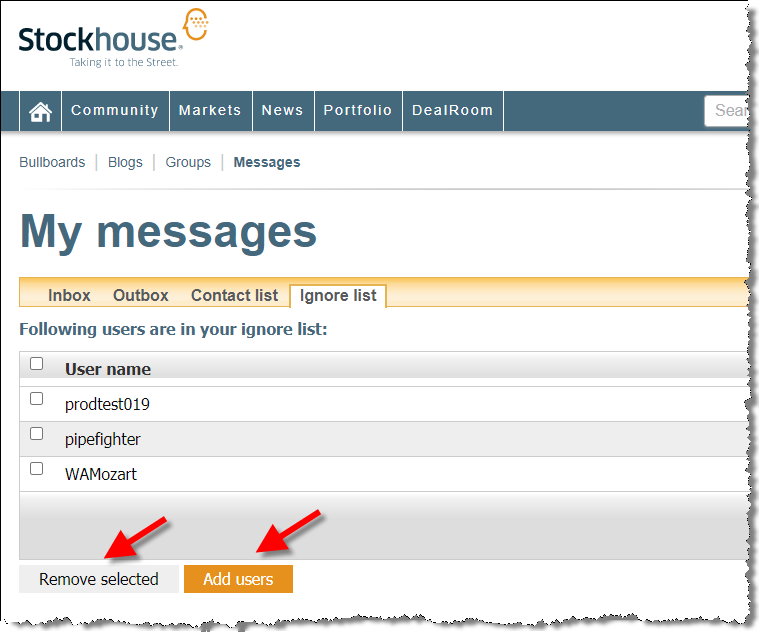 2. "Ignore this User" tool on every bullboard post
In the old Stockhouse website, you used to be able to ignore a user by clicking on his avatar. Today, you just simply click on "Ignore this User" located right below the member's posted content.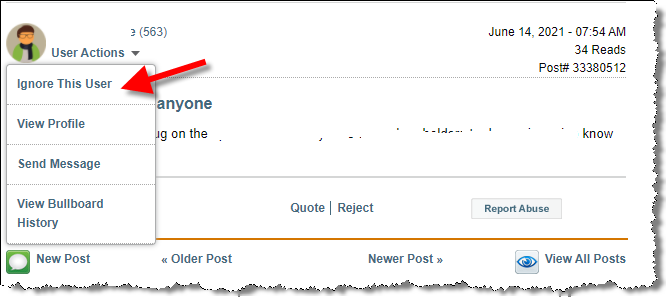 Accidentally ignored a user? Click on this link to take the user off your ignore list!