We encourage members to make use of the Report Abuse process instead of ignoring a user, as that allows the Community Management team to address and correct behaviour that is not in line with the Community Policy. However, we do understand that there are cases where you just don't want to see a member's posts or messages, so we give you the option to completely ignore them.
Before you follow these steps, you need to make sure you are logged in to your account.
There are two ways to ignore a user, and both have the same effect and apply to both messages and forum posts. You do not need to repeat the steps in each area. So if you ignore someone on the Bullboards, you will also block Messages from them.
Option One: on every Bullboard post
In the old Stockhouse website, you used to be able to ignore a user by clicking on his avatar. Today, you just simply click on "Ignore this User" located right below the member's posted content.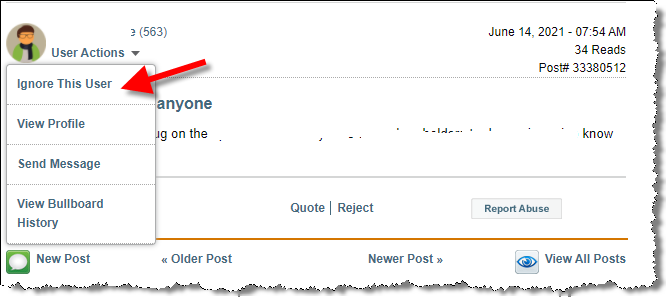 Option Two: in the Messages area
To do this, click on the dropdown menu on your username at the top of the page and then click on "Messages"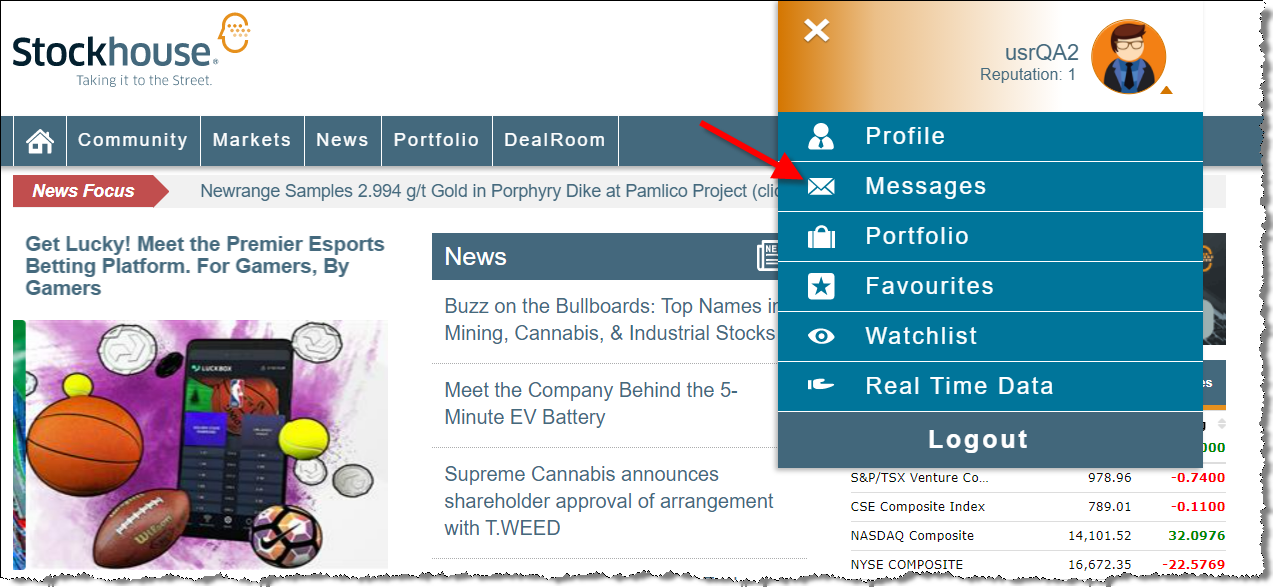 Apart from your Inbox, Outbox, and Contact List, you can manage your Ignore List on this page. You can either ignore or unignore a user by removing or adding members to your Ignore List.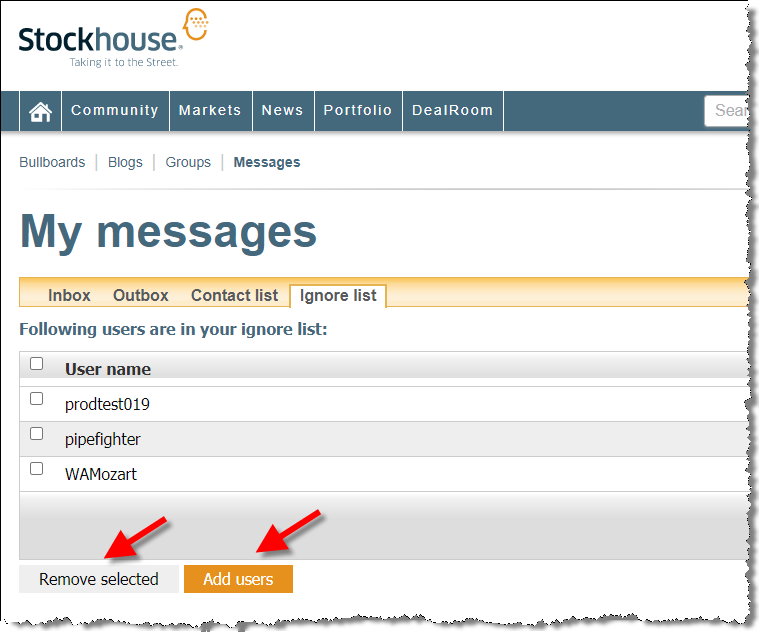 Accidentally ignored a user? Click on this link to take the user off your ignore list!