Stockhouse only accepts abuse reported using the "Report Abuse" link available to members when signed into the site. We do not reply to abuse reports or justify actions taken or not. To learn more please read the Abuse Policy.
We encourage our members to use the "Report Abuse" function on two occasions:
If another member has violated our posting rules.
If a member wants to remove his own post that is in violation of the Abuse Policy.
Before you can report a post, you have to be able to view the whole post by clicking on the title from the main Bullboards page (Community > Bullboards):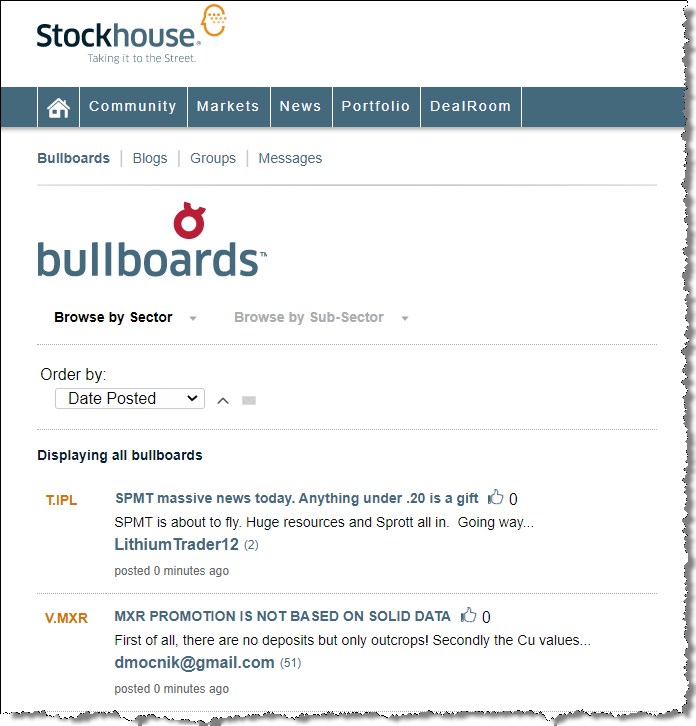 Or, when on the main Bullboard page of a company, clicking on the "read more" link to read the whole message.

To report a post, click on the 'Report Abuse' tool located on the right hand corner just below the message itself.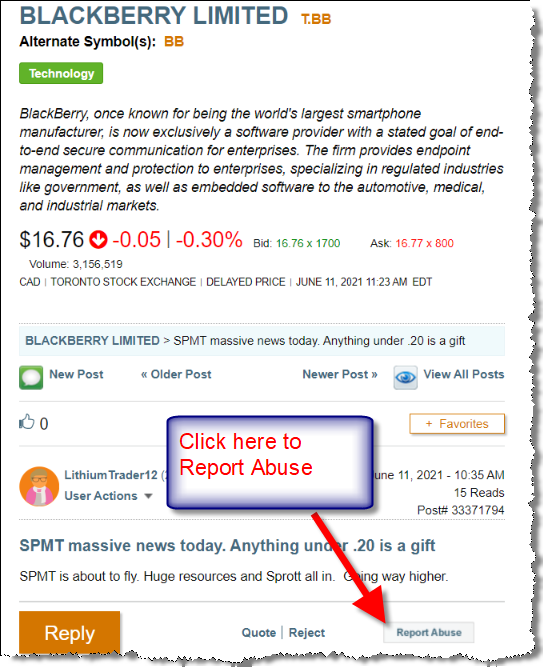 A pop-up window will appear, asking for your reason for reporting the post.
For users who want to remove their own post, you can choose any of the following reasons, but make sure to indicate in the comments section that it is your own post and you want it removed.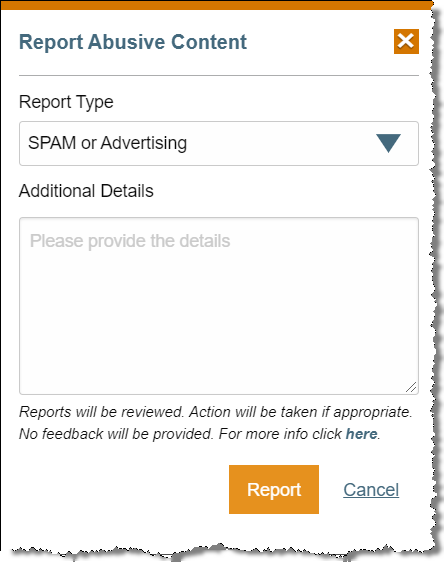 For abuse reports, you should include a brief argument/evidence against the posting in the comments field. This will help us understand what to look for in cases where it may nto be clear to the team reviewing your report.
For details on what gets removed and how the process works please read the Abuse Policy.