Creating your first blog is simple and fast on Stockhouse.
Begin by logging into your account and clicking on COMMUNITY tab located at the navigation bar at the top of the page.
Select "Blogs" from the Community drop down menu.
Click on "Create a Blog." You can then begin composing your blog.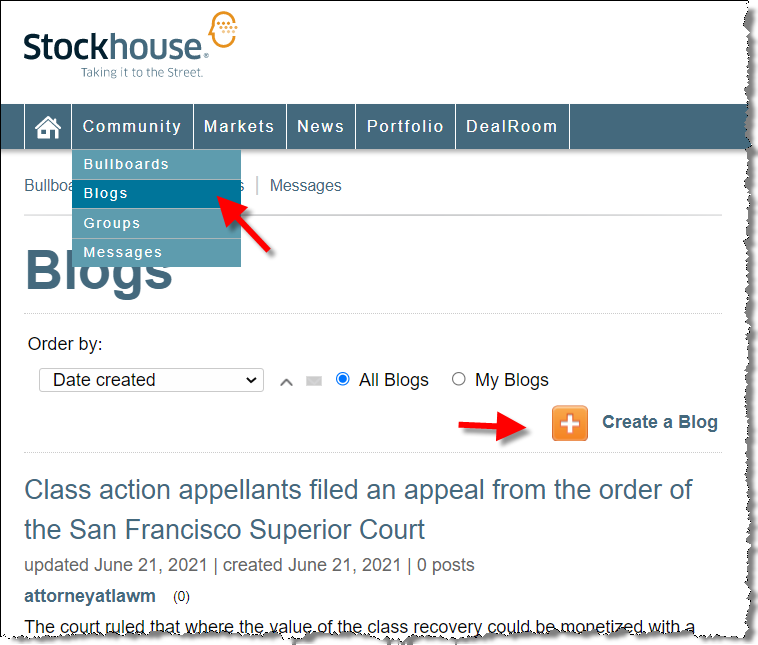 In addition to entering a title and description of your blog, you are required to choose whether to allow comments on the post from other Stockhouse members, as well as checking the term and conditions box.
Click on Create Blog.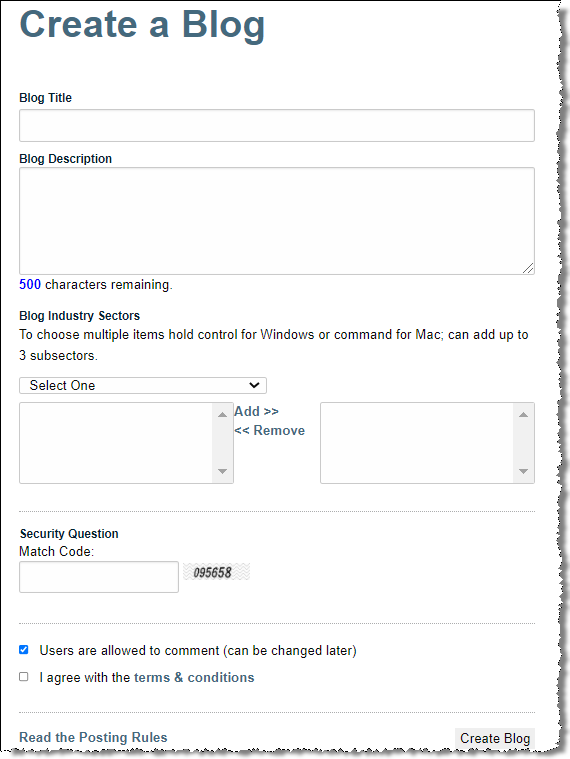 Once the blog is created, you may now add articles to the blog. To do this, simply go to the blog you created and then click on ADD NEW ENTRY.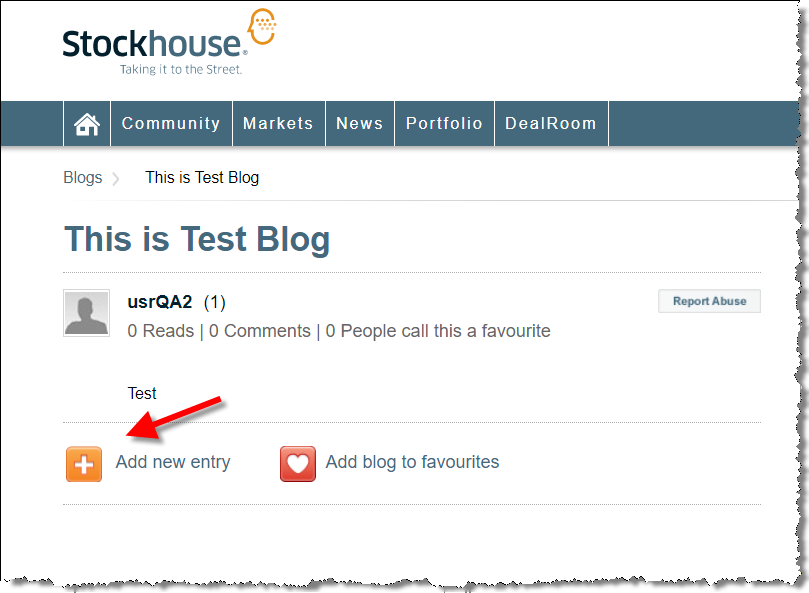 Other key features:
Anyone reading your blog will be able to see your member name, picture and rating, as well as having the option to click to view your public profile.
A standard editing toolbar is provided to allow you to format the blog as you wish.
Enter the anti-spam characters into the applicable box before saving the blog as a draft or publishing it to Blogs. You also can add video link to your blog.
Remember: Once your blog is published, we strongly recommend that you create the first rating. This helps to establish your Overall Quality score on Stockhouse, as well as impacting your Reputation score.