The Watchlist is another tool like the Portfolio for keeping track of securities you are interested in monitoring for potential trading or investing opportunities.
How to use the Watchlist
The first find a company you are interested in by searching for them:

On the company page, click on add to Watchlist. The icon will change to View Watchlist and you can now view your list of companies by clicking View Watchlist.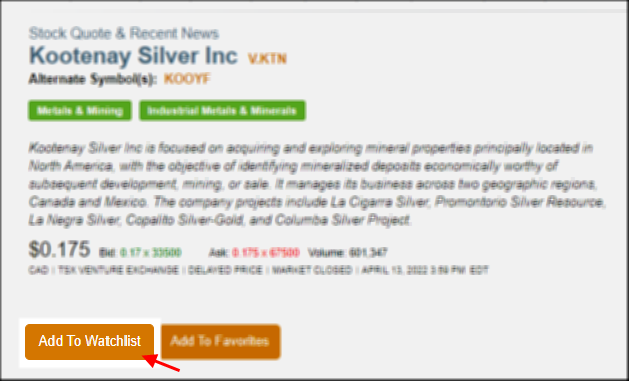 Another option for adding companies to your watchlist is to go to the Portfolio drop-down menu and select Watchlist.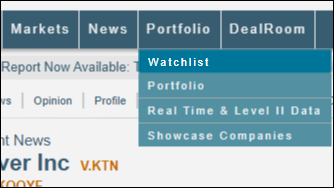 Then you can directly enter a new company under the Edit Watchlist link by searching for a company's symbol and selecting it from the offered results. Once chosen, the symbol will be added to your list.



Once done editing your companies you can click on "Go Back" to view your list with the company information.

Click on edit Watchlist to add and remove symbols.