Every company on Stockhouse has a Bullboard (forum) dedicated to discussions focused on that company.
There are additional helpful articles in this section to help you find and track companies you are interested in. Below are overviews to help familiarise you with the general layout and functions of the Bullboards.
Main Company Bullboard Page
The following are examples of the main Company Bullboard page. Some highlights of the design are:
List consists of the Topic (top-level) Post that kicks of any discussion
Posts are ordered by date (most recent to oldest). Adding a comment to a Post will cause the Post to bubble up to the top of the Bullboard so all active discussions are easy to find.
User Avatar icon is now shown for all Posts and Comments
Clicking on the Subject text or the 'Comments' button will show the Discussion (all comments) of that Post
You can continue to view the Profile of a user, see the User's Bullboard posting history, send a direct message, or ignore the user by clicking on the User's avatar image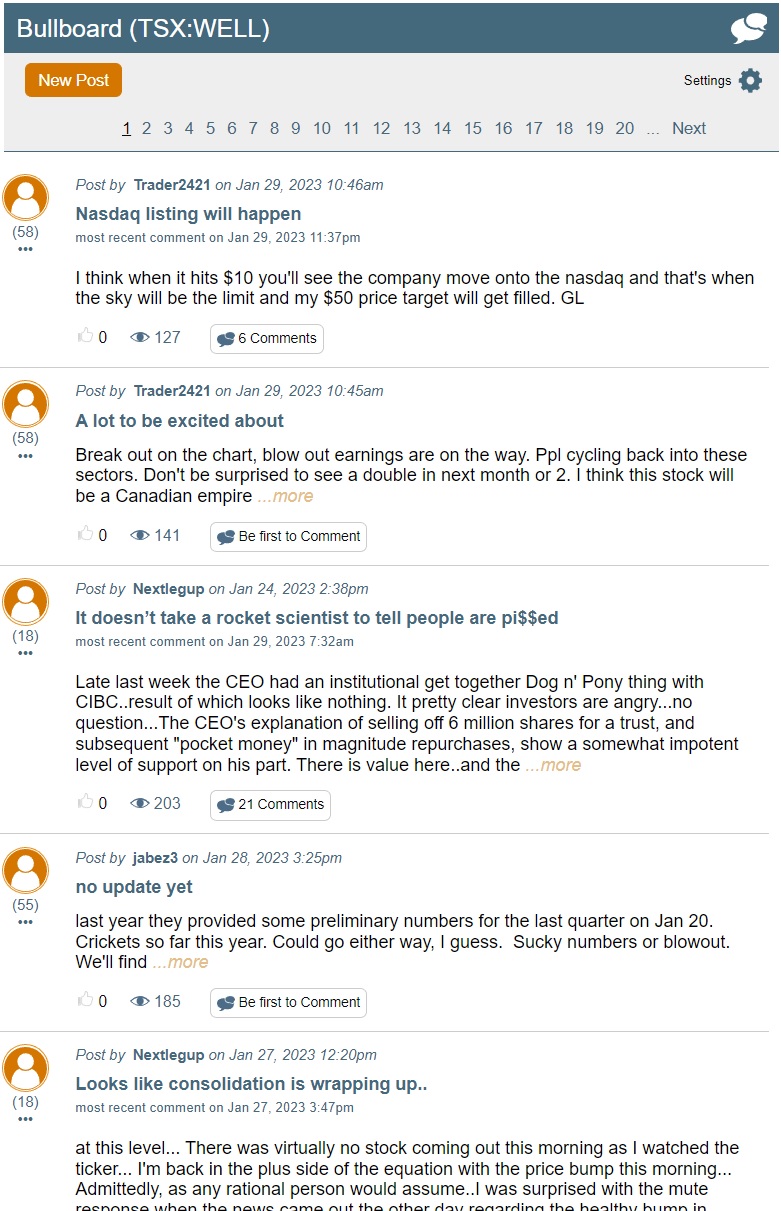 Post Discussion Page
The following is an example of the new Post Discussion page. This page shows the top-level Post and then displays all comments made in hierarchical form so it's easy to see who's commenting on what within the discussion.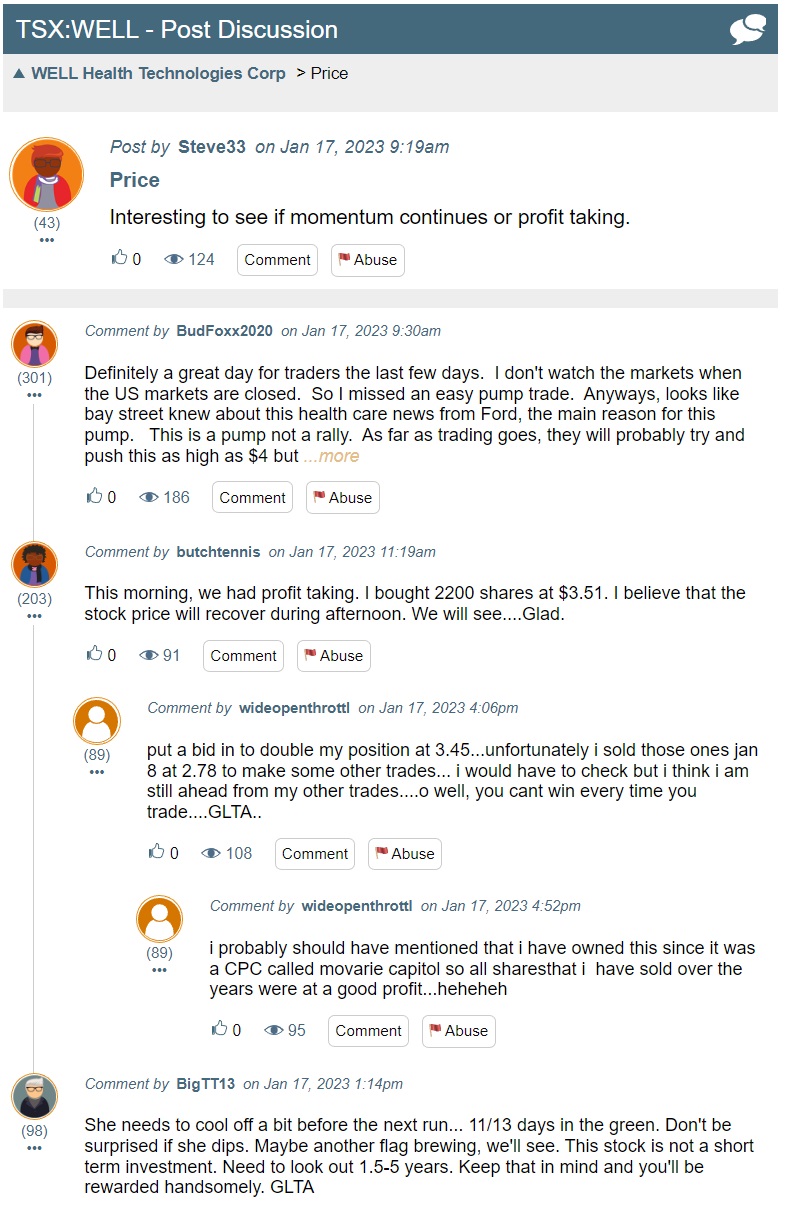 Post/Comment Detail Page
The following is an example of the new Post/Comment detail page. This page shows the full text of a single Post or Comment and allows the user to take actions on the Post/Comment.