1.Go to your portfolio. Click on view Transaction.

2. To record buy & sell transactions, click on the pencil to edit.

3. Select the date and currency for this transaction.
Note: Currency is set to your default portfolio currency but can be changed as you wish. After selecting a date, this should auto-populate the fields for Price and Amount.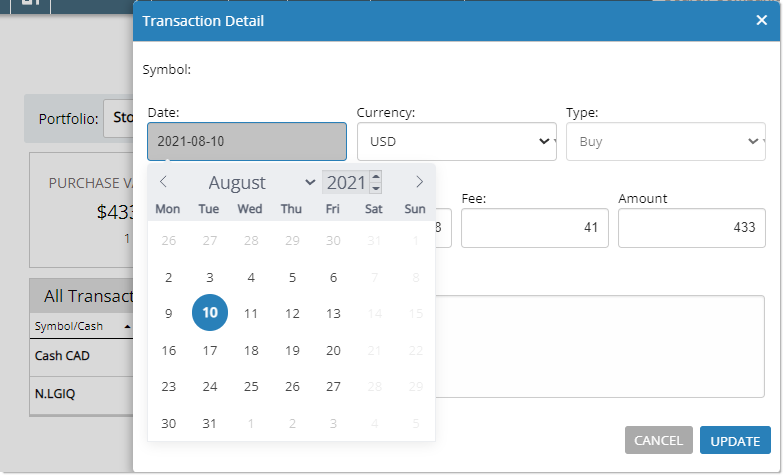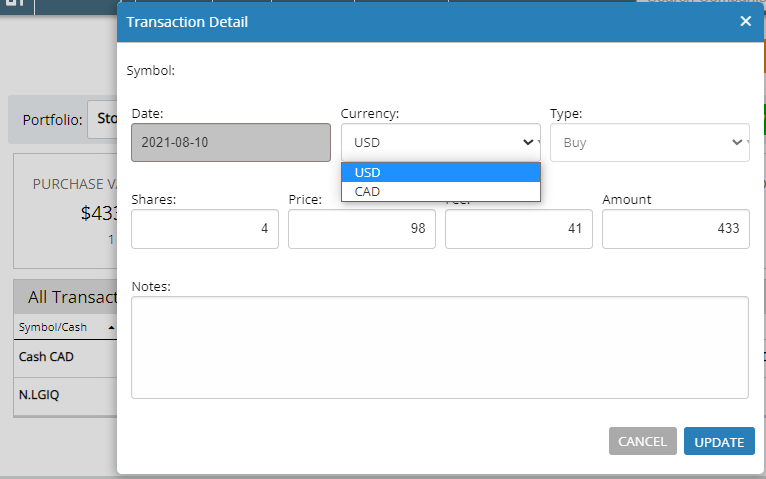 4. Add number of shares on this transaction and click "update".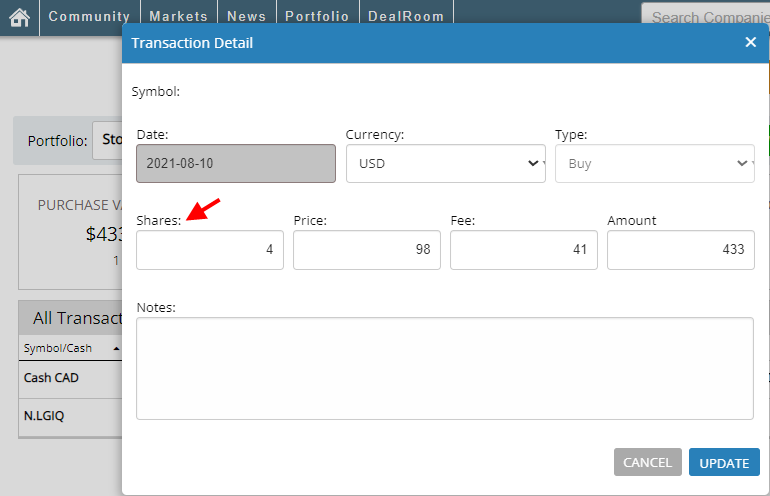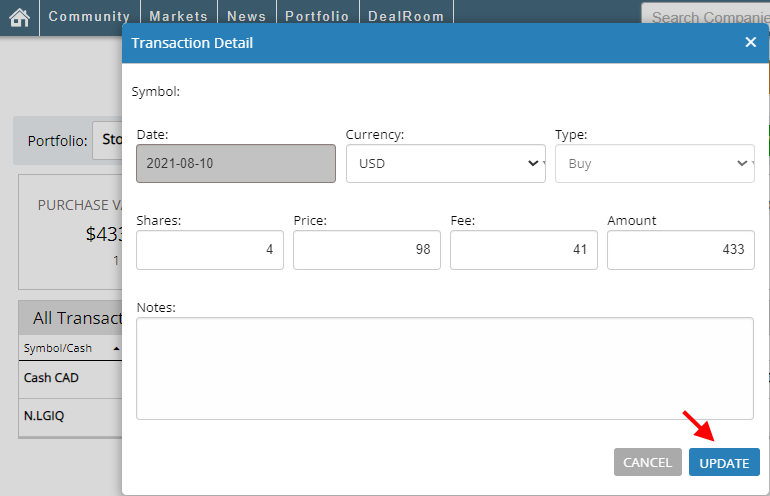 Note: For the portfolio you can't change the type of transaction you can only change the date and the amount. To change the type of transaction you have to start new transaction.